01202-304661
BOURNESPEED
MOTORCYCLES
Motorcycle servicing, repairs and mot testing in Bournemouth
41 Palmerston road, Boscombe, Bournemouth. BH1 4HW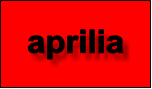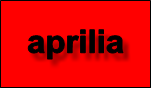 Here at Bournespeed Motorcycles, we are Bournemouths premier motorcycle and scooter repair centre offering a full Motorcycle and scooter servicing and repair facility for all makes and models of bikes. We carry in stock most consumable service items for all major motorcycles as well as a range of bikes and scooters.
Also at Bournespeed Motorcycles, we are one of Bournemouths major motorcycle mot testing centres, being highly recommended by the Harley Davidson Hog groups for Harley mot's and The Christchurch Cruiser club for custom bike mot's, as well as scooter and sports bike mot's. These test are carried out whilst you wait, or can be left with us to be collected later, whatever suits you best.
We are able to offer a motorcycle collection and delivery service from all areas.
We also carry out work on Chinese bikes and scooters as well as all Japanese and European bikes.
De-restriction of most scooters is also available along with the supply and fitting of restrictor kits to larger capacity bikes.
Below you will find our current prices for most basic jobs. Prices for jobs not listed available by calling us.
Servicing costs
Scooters up to 125cc.................................................................£60+ parts + v.a.t.
Small faired bikes up to 250cc and most un-faired bikes......£105+ parts + v.a.t.
99% of all other faired bikes not incl above..........................£165+ parts + v.a.t.
Servicing cost includes fitting of brake pads and carb balancing if required
The servicing cost DOES NOT include valve/shim setting, this is priced as a
separate job as there are vast differences for all bikes.
Current Mot fee's
All motorcycles and mopeds................£29.65
Sidecar outfits........................................£37.80
Retest fee's.
We don't charge one. Providing you return with your
bike within 14 days there is no more to pay.
Reminders
If you would like to leave us your mobile phone number, we will text you a couple of weeks before your
next Mot test is due. There is no charge for this, all part of our service.